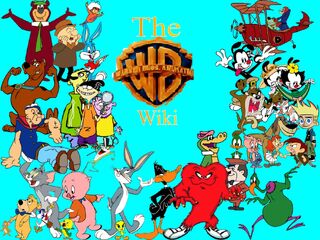 Welcome to The Warner Animation Wiki
The wiki about
Warner Bros. Animation
that
anyone can edit
!
Characters • Animated Shorts • Animated Features • Television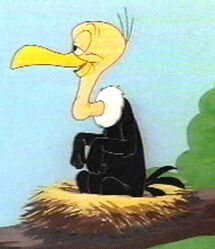 Beaky Buzzard is a buzzard (although he more closely resembles a vulture or condor) with black body feathers and a white tuft around his throat. His neck is long and thin, bending 90 degrees at an enormous adam's apple. His neck and head are featherless, and his beak is large and yellow or orange, depending on the cartoon. Beaky bears a perpetual goofy grin, and his eyes look eternally half-asleep. He was inspired from Edgar Bergen's Puppet Mortimer Snerd.
The character first appeared in the 1942 cartoon Bugs Bunny Gets the Boid, directed by Bob Clampett. The cartoon's plot revolves around the hopeless attempts of the brainless buzzard, here called Killer, to catch Bugs Bunny for his domineering Italian mother back at the nest. Beaky's voice was modeled after ventriloquist Edgar Bergen's character Mortimer Snerd, earning Beaky the nickname "Snerd Bird." The voice itself was provided by voice actor Kent Rogers. Read more...